As an addition to the posting of Jan.10th 2005, regarding the stone work at Strade Friary, I submit the following.
The curtain wall of this small Norman castle, built by Jordan De Exeter, encloses an area roughly hexagonal in shape which contains the foundations of a number of buildings. The wall probably dates to the early years of the 13th century, but the two rounded gate-bastions, of which only one remains were built around 1260.
Dr. Peter Harbison's book, "Our Treasure Of Antiquities" (Wordwell) 2002, page 122, contains an illustration originally engraved in 1792, showing both gate-towers still extant but badly damaged. It also shows the remains of a vaulted hallway which no longer survives.
The photo below shows the castle as it is today.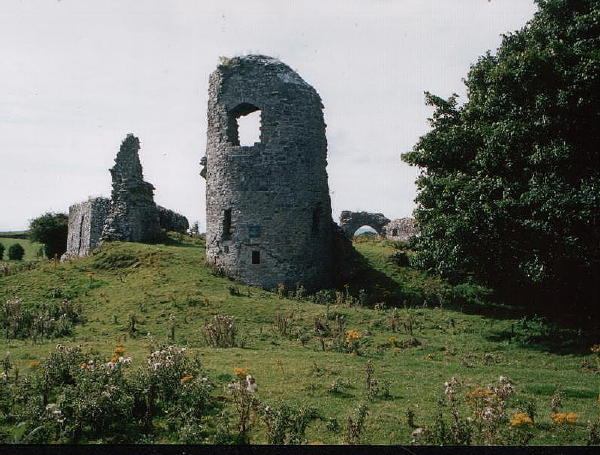 Ballylahan Castle, 13th Century.