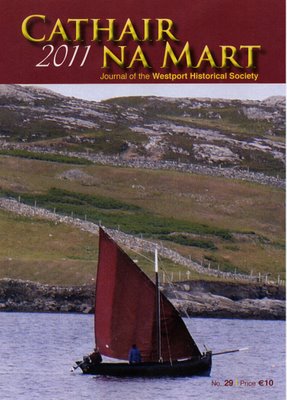 This photo of a Galway Hooker by Aiden Clarke, is on the very attractive cover of the latest edition of The Westport Historical Society Journal, No.29 in the series.
Westport Historical Society Journal.
Cathair na Mart, the Journal of the Westport Historical Society is now on sale, priced Ten Euro. This is Vol. 29 of a series which commenced publication in 1981 and has grown to be one of the foremost journals in the country, The current edition, which contains fifteen articles covering various aspects of archaeology and history, is edited by Aiden Clarke.