Hook Head Lighthouse.
During a recent stay in  Co. Wexford, I visited the Hook Head Lighthouse and had a guided tour of the ancient building which is over 800 years old. It is thought to be the oldest working lighthouse in the world.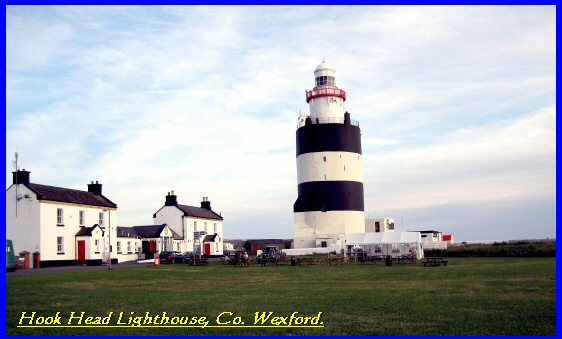 Hook Head, The world's oldest surviving lighthouse

The 30 metre high building was erected by William Marshal, an Anglo Norman who arrived in Ireland in the early 13th century; he was the son-in-law of the Norman leader Richard de Clare,  alias Strongbow.
Marshal was intent on opening up the area to trade and commerce which would require a safe passage for ships to enter Waterford Harbour and New Ross through a particularly rough area of water. To aid the mariners he had the circular tower built  at the end of the peninsula, and it acted as a landmark during the day and a fire tower at night. It seems that initially the fires were kept burning during the hours of darkness by members of a community of monks from Rinn Dubhain, a nearby monastery in return for an annual allowance.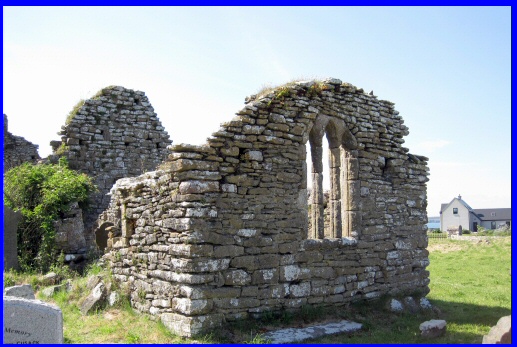 The ruins of Rinn Dubhain monastery standing close to the lighthouse.

The monks lived in the tower and had to carry the fuel up the circular stairs on the inside; there are over a hundred steps so it  must have been backbreaking work. Over the centuries the methods of illumination changed from coal to whale oil, to gas and paraffin oil and eventually to electricity.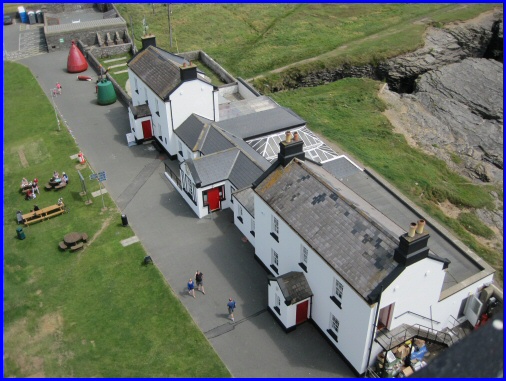 Buildings constructed in the 19th century as homes for the Lighthouse Keepers and for storage.They are now used as tea rooms, gift shops etc.



The lighthouse became fully automated in 1996.
If you are in the area a visit to the lighthouse is well worth while.