A new book, "Killasser - The Heritage Of A Mayo Parish" by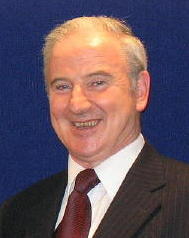 Bernard O'Hara, author.

Bernard O'Hara will be launched by Fr. John Durkan P.P. at Killasser Community Centre on Sunday, October 16th 2011, at 3 pm.- Everybody is Welcome.

Bernard O'Hara is one of Mayo's most respected historians; he is the author of several  books and papers on aspects of Mayo's archaeology and history, and has lectured extensively throughout the country.

A native of Killasser, Bernard O'Hara, is a historian and a former Registrar of the Galway-Mayo Institute of Technology (GMIT) Mr. O'Hara started his academic career as a lecturer in Business Studies, later serving for 19 years as the Head of the School of Business and Humanities. He was then promoted to Registrar of the college, where he served for 11 years until September 2010. Mr. O'Hara is also a former President of the Galway Archaeological and Historical Society and was a director of the Galway Chamber of Commerce and Industry for over a decade.

The books will be available at a special launch price on the day.