Mayo Historical & Archaeological Society will recommence its lecture series on Wednesday, October 27th at 8 pm, in the Castlebar Campus of GMIT , Westport Road. The guest speaker will be archaeologist and author Dr. Peter Harbison, R.I.A., who has lectured extensively throughout Europe and America.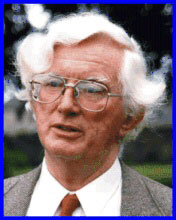 Dr. Peter Harbison, RIA.

The title of his illustrated lecture is Pilgrimage In Early Christian Ireland. Pilgrimage in early Christian Ireland plays only a small role in the history books, because so little is written about it in the old historical sources; yet it did very much exist.  Dr. Peter Harbison will suggest that some monuments in places like the Dingle Peninsula were built to service pilgrimage traffic. But he will also be stressing how important the West Coast of Ireland was for pilgrims who travelled by boat from Kerry via Galway and Mayo to Donegal and beyond, linked to the cult of St. Brendan. Croagh Patrick and Inishglora off the Mullet Peninsula was part of that maritime pilgrimage over a thousand years ago.

All are welcome.