The photo below shows the birthplace of Archbishop John McHale, whom Daniel O'Connell dubbed 'The Lion of the Fold.' Born at Tubbernavine near Lahardane on March 6 1791, McHale was a sickly child but survived and lived on to a great age, dying aged ninety years on 7 November, 1881. A revered figure, he is buried in a vault beneath the High Altar in Tuam cathedral, where he had served for fifty-seven years as archbishop.
Because of his well known nationalistic tendencies his appointment as archbishop was vigorously resisted by the British government . The Prime Minister sent a special envoy to Rome to petition Pope Gregory XV1 not to appoint McHale, "anybody but him" was their cry, but he prevailed, and went on to be a thorn in the side of the establishment, challenging them on many occasions. He resisted the payment of tithes to the established church and was tireless in the cause of Catholic Emancipation, Home Rule, and tenant rights.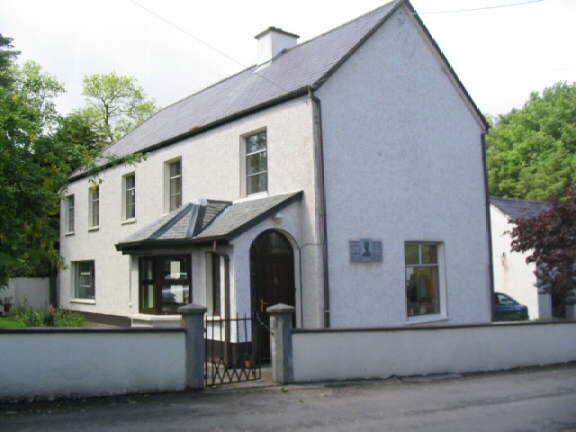 The birthplace of Archbishop John McHale.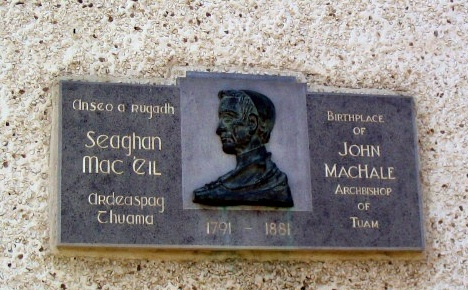 Memorial plaque on house.