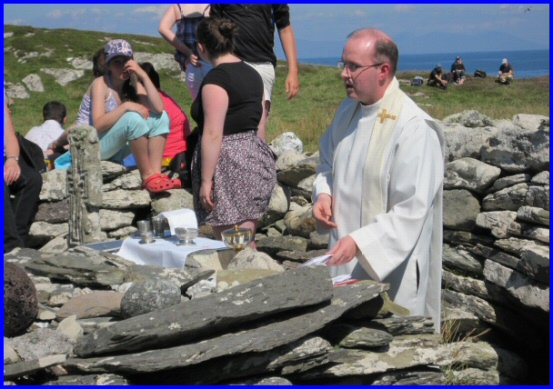 Fr. Karl Burns prepares the altar for the celebration of Mass at the ancient church ruins of Teampull Padraig, Caher Island, 15th August, 2010.
These pictures taken on Caher Island during the 2010 pilgrimage on August 15th are a reminder of some of the  warm, balmy days of last Summer, and perhaps it will encourage us to look forward, from these cold, dark, dismal winter nights, to some more beautiful long warm days in the coming Summer.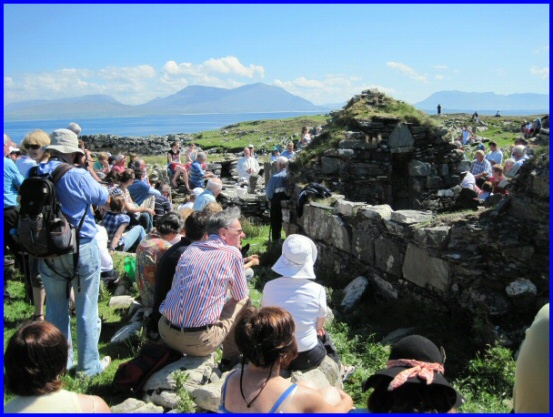 Pilgrims gathering for the mass at the 12th century church ruins on Caher Island.