Last Updated:

27, May 2017 - 09:47
---
We would like to remind all anglers that all angling for trout/sea trout ceased on the 12th of October. However, rainbow trout can still be pursued on Ballin Lough which has reported a very busy week's fishing for all who ventured out and remains open until October 31.

Ballin Lough


The angling on Ballin Lough proved very successful, with a total of twenty eight rods catching a total of 64 rainbow trout, the best of these weighing 5lbs. On Saturday the 10th October the final of the Newport Anglers junior angling competition was held. A number of junior anglers took part in the competition with the top prize of the day going to Ciaran Murry.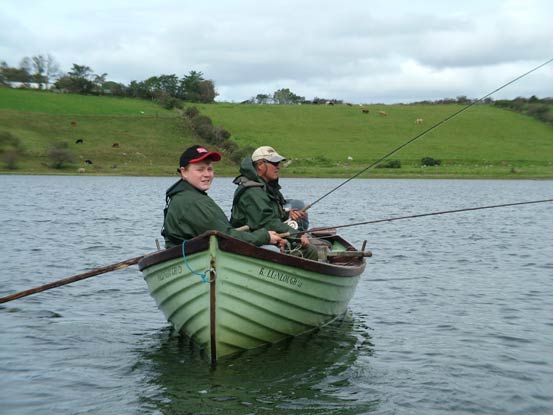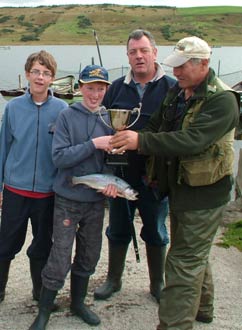 Sunday the 11th of October also saw intense competition on Ballin Lough with the Ballina Anglers taking to the water to determine who would bring home the Vincent Beattie Memorial Perpetual cup. The cup was donated by friends and associates of Vincent's in memory of a renowned angling enthusiast, who was involved in the Ballina Salmon Anglers Committee for some time and also in the setting up and running of the Ballina Community Beat. The competition for the award was stiff, with Mark Beattie, Ballina and friend boating 15 trout with the best at 5lbs, Michael Swartz and G. McLoughlin catching 7 trout and the Quinn Brothers, Loughrea Co.Galway catching a total of 10 rainbow trout, the best of which was 5lbs caught by Joe Quinn.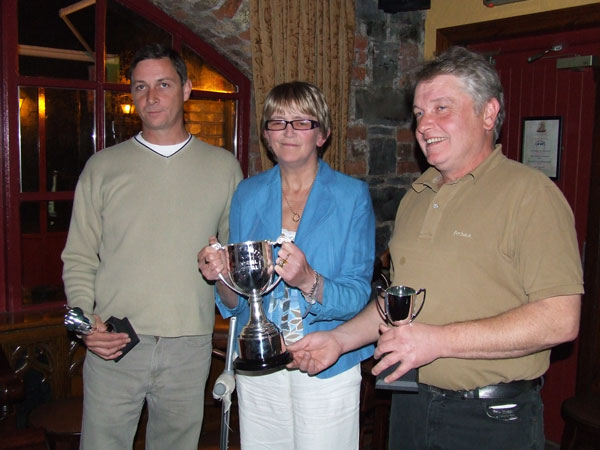 Mark Beattie and Declan Hennigan came out on top however to claim the Perpetual cup.

The presentation night was attended by members of Vincent's family, with his wife Martina presenting the trophy to the winners.

Successful flies over the week were the Montana nymph, Gold headed nymph and the Green Peter.



Pike Fishing



October is regarded by many as the start of the best pike fishing, as water temperature begins to drop quickly and those large elusive pike begin to feed in earnest. Derryhick Lough, Levally Lake, Manulla, Washpool and Carrowmore Lough all contain good quality pike. For further information on pike fishing in the region see www.northwestfisheries.ie/fishing.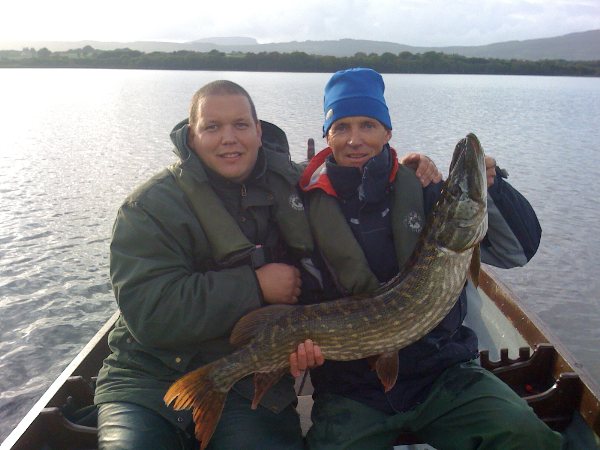 Foxford based pike angling guide Kenny Sloan enjoyed good sport last week while guiding two French tourists on some of our local lakes. Tomas and Henry Deveaux over the space of two days enjoyed some great battles, catching and releasing two fish at 1meter in length, two at 94cm and six others at between 70cm and 85cm. Anyone who would like to try their hand at winter piking, be they novice or experienced can get more information from angling Guide Kenny Sloan on (00353)879670310 or (00353)949256501.





© Copyright 2009 by © Contributor(s) and Castlebar Web Pages 1997 - 2017

.. Top of Page